As people get older, the desire to buy property in Europe for the purposes of retirement becomes stronger and stronger. Recently, Forbes voted Spain as being one of the top places in the world to retire abroad in 2020, with the Costa del Sol being mentioned as one of the most inviting places in the country. For retirees, Spain is therefore one of the best places to buy property in Europe for relocating to. With gorgeous landscapes, world-class cuisine, a beautiful climate, and a thriving culture, Spain and the Costa Del Sol make perfect choices for anyone looking to spend their autumn years in peaceful luxury.
Stunning scenery
Let's start with the most obvious reason to move to Spain and the Costa Del Sol – the scenery. A lot of Spain plays host to mountainous regions – which makes it very easy to find majestic sights from the bottom or top of a mountain range. There are also various valleys and plains across the country, providing a real variety of beautiful landscapes.
Costa del Sol also contains a range of gorgeous geography. Given its coastal location, retirees can obviously look forward to seeing stunning beaches and some truly picturesque cliffs – but they can also feast their eyes upon rolling dunes and some lovely bays and estuaries.
The right climate
Spain and the Costa del Sol are also known for their absolutely wonderful climates. Spain is often split into three climatic areas, and while there are differences between them in terms of the dry seasons and rainfall levels, wherever you go in Spain you can expect a warm climate with fairly mild winters. It is this warmth and sunniness that draws so many people to Spain. The Costa Del Sol is generally a very warm place, with over 300 days of sunshine a year on average!
Art and leisure
As a country with a rich cultural history, Spain has a great deal of art and culture for retirees to enjoy in their spare time. Numerous museums contain artworks from legendary artists including Picasso, Goya, and many others. In addition, Spain is home to some incredibly famous architecture – making it possible to soak up culture just walking down the street.
Leisure in Spain is also pretty easy to achieve. The city of Malaga in the Costa del Sol, for instance, is full of museums, shops, and restaurants – making it easy for retirees to spend a day in comfort and indulgence.
Living the life
Spain and the Costa del Sol obviously have a lot of appealing aspects to them – but the most important part of moving abroad is the ease with which you can live there. Fortunately, Spain excels in this area too. A residency permit or long stay visa are relatively easy to get, as long as you can prove that you can provide for yourself. It's also fairly easy to gain access to Spain's national healthcare system.
The cost of living is also very reasonable – with food and utilities all costing less than they would in Britain or France for example. Concerning real estate Costa del Sol and Spain as a whole have lower house prices on average than in the UK and other parts of Europe, and rent is generally lower as well. Living in a major city can become pricey, but property anywhere else is generally much more affordable.
So is Spain really one of the best places to buy property in Europe?  We certainly think so, but it seems others agree!
Free E-Book: Ultimate Guide to Buying a House in Spain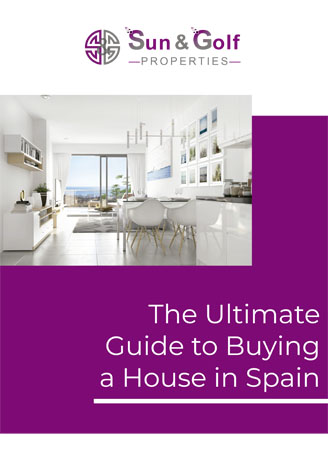 If you are looking to buy property in Spain, and would like to know more information on the local property market, buying process, taxes, costs, legal and financial assistance, then download our FREE E-Book today!