It is certain that both property buyers and sellers in Spain have been wondering whether they can now resume actively marketing and purchasing property in Spain, and we can now confirm the answer, yes you can!  The Spanish property market has now been officially re-opened and is more or less back to business as usual.
Is it now possible to buy property in Spain during Covid?
Last month, the property market in Spain officially re-opened, as lawyers, conveyancers and estate agents could fully get back to work. This allowed property sales to go through to completion, which had previously been frozen during the main phase of lockdown.
Can I attend property viewings in Spain?
Upon entering phase II of the lockdown in Spain, people located within the country could visit properties to attend viewings, since they were able travel between provinces, and the restrictions on people being able to visit other properties were lifted, as long as social distancing was maintained.
Prior to that, some property developers and sellers were providing virtual tours, which proved to be very popular, in fact, it was noted that for the first time in history, sales were make with virtual video tours alone.
This week, from the 15th June, the compulsory 14-day quarantine ended for some countries such as Germany, so this was good news for buyers in those areas, as they were finally able to travel to Spain to view properties.
However, today, on the 21st June, the Spanish government has declared that the 'state of alert' has come to an end, which signifies the long-awaited end of lockdown! This means, buyers from all countries can come to Spain without having to quarantine, and will freely be able to view properties
New build and off-plan properties
For those of you who are not yet ready to get on a busy plane and travel abroad, or are not prepared to pay some of the extortionate flight prices some airlines are charging, then we have another option for you. If you are interested in buying a new-build or off-plan property from a developer, then you still can. Many are offering the possibility of reserving a new apartment for example, by submitting a small 500€ fee to block the property. Then, you will still have 45 days from today, following the end of lockdown, to physically visit the property, it if you wish to do so, before you commit to the sale. We highly recommend you take them up on their offer, as unbelievably, given the crisis, they've been selling like hot-cakes!  Contact us for more information on these offers and to arrange a virtual tour.
Spanish property market and price predictions following Covid-19
Since the start of the lockdown 'de-escalation' in Spain, many agents, including ourselves, have been surprised at how much activity we are seeing on the market, and how quickly things seem to be getting back to normal. Also, in contrary to our original predictions, we personally have seen very few, if any, recent price-drops relating to the crisis, and in fact property prices seem to be holding firm since demand is still apparent.
Therefore, our advice is, if you are in the position to buy, then don't wait for prices to fall, as it is looking unlikely to happen and you may lose out on that dream home. In fact, if Spain is anything like the UK, then the outlook is optimistic. Many homeowners in the UK too were expecting a crash due to the coronavirus pandemic, however agents there have recently reported record levels of demand, with prices now higher compared to pre-lockdown.
Free E-Book: Ultimate Guide to Buying a House in Spain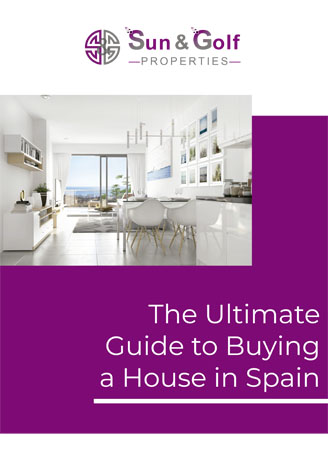 If you are looking to buy property in Spain, and would like to know more information on the local property market, buying process, taxes, costs, legal and financial assistance, then download our FREE E-Book today!